March 4th, 2007, 00:18 Posted By: zx-81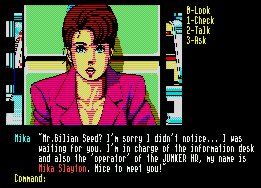 Hi All,

It should not have said "ultimate version" yesterday, because here is a new one with minor change.
I hope it's the last one ...

What's new in version 1.0.9 :

- Bug fix for the Snatcher game !!

How to use it ? Everything is in the README.txt file.

Sources are included, and this package is under the GNU public license,
read COPYING.txt file for more information about it.

Enjoy,

Zx.


For more information and downloads, click here!


There are 6 comments - Join In and Discuss Here