September 7th, 2008, 15:07 Posted By: zx-81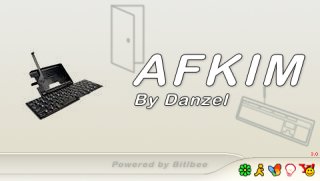 Hi all,

Here is a new release of AFKIM (Away From the Keyboard Instant Messenger),
the instant messaging application for PSP written by Danzel ! (see http://localhost.geek.nz/)

This version is only for people encountering name resolution and bitlbee connection issue.
I have added a simple workaround to specify timeout values used during connection process
(see afkim.cfg configuration file to change default values).

You can find it here : http://zx81.zx81.free.fr/

HTH,

Zx.


For more information and downloads, click here!


There are 2 comments - Join In and Discuss Here